October 16, 2017
When you're building a new home you're working off plans and sometimes it's hard to imagine the end result. This is one of the daunting tasks when you're building a brand new home because you know that if you make the wrong decision it will be a costly mistake. Luckily you can normally visit display homes to gauge what you want, and you can also trust that your builder will make recommendations based on what most people want. Just to be on the safe side it's a good idea to check some of these measurements and line them up with what you want in your ideal bedroom.
Here's a guide on some important measurements to make sure your plans will deliver what you want in your bedroom.
Master Bedroom
Uses
What do you want to use your bedroom for? At a bare minimum, you'll be using your bedroom for sleeping, resting, recovering, dressing, storing clothes and personal care. You may also want to use your bedroom for reading, writing, studying, working, watching tv, listening to music, caring for infants, sewing, phoning, art activities, exercise, hobbies etc. Decide how you want to use the room and the space decisions start to become easier.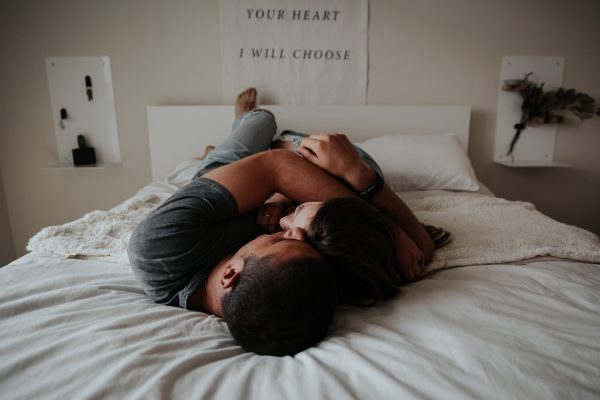 Furniture
Most Australian homeowners really like to have their master bedroom with an ensuite and a large wardrobe, probably even a walk-in wardrobe for the big dreamers. You need to consider room for your bed (Queen, King or Super King), bedside tables, mirrored dresser (or stand-alone mirror), maybe a chaise lounge etc. and storage. How you're going to use the room and what you're going to put in it will define your ideal size.

In Australia the bed sizes are normally:
Queen – 153cm x 203 cm

King – 183cm x 203cm

Super King – 203cm x 203cm
Here are some of the other common measurements for furniture pieces you need to consider:
Dressing table – 90cm x 40cm, 100cm x 50cm or 120cm x 60cm etc.

Dresser or chest of drawers – 90cm x 50cm, 120cm x 56cm

Bedside table – 35cm x 35cm, 46cm x 46cm, 55cm x 39cm

Chair – 46cm x 46cm

Boudoir Chair – 67cm x 92cm

Chaise Lounge – 61cm x 122

Desk – 46cm x 101cm

Wardrobe – Each shutter size is about 46cm W x 61cm D x 214H. You need at least 4 or 6 shutter closets
The average master bedroom is 4200mm by 3900mm
Clearance
When you're using your bedroom you want to be able to move around your furniture with ease. Consider these additional space requirements for getting around your furniture:
Between the wall and furniture – 60cm

Between furniture units – 90cm

Between the foot of the bed and the dressing table or chest of drawers – 110cm

In front of the wardrobe, or chest of drawers to open them – 90cm

On one side of the bed to allow for movement and making the bed – 60cm although you can get away with 30cm if you have to.

From the door into the room – 76cm
If you require wheelchair movement consider about 152cm for turning diameter movement
Furniture Placement
Most people do one design and stick to it when it comes to furniture layout. However, in reality, people like a bit of a change and moving your furniture around can give a fresh new feel to your home. So if you can, leave two walls available where you can put the bed so that you can have the option to move your furniture around.
When it comes to design layout there are a number of options to consider. This is what the most opulent of master bedrooms would include:
A King-sized Bed flanked by two side tables with matching lamps, with a dresser and chair on the opposite wall.
Summary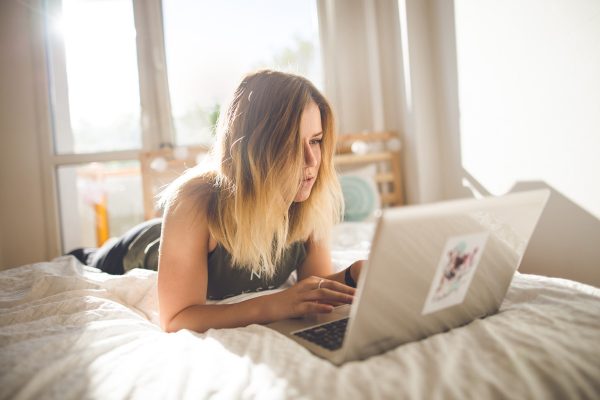 When trends change so do the needs of our homes. For example, no longer are TVs necessary for bedrooms because we can take our iPads and tablets. Although we can't predict all the future changes, we can consider how our lives might alter as our family grows and our leisure times change. Perhaps these will affect how we design our master bedrooms, perhaps they won't.
It's important to be honest with yourself about how you're really going to use your master bedroom space. Some people like to hang out in their bedrooms where others use it for purely functional purposes. Whatever your answer to these questions it's valuable to take the time to measure out what you want to include to satisfy your requirements. Then you'll create the dream bedroom that will remain your dream space for years to come.