November 24, 2020
Fortress Group in joint partnership with Cairns Regional Council and Queensland Rail, is upgrading critical stormwater and drainage infrastructure along Cairns Scenic Railway at Redlynch.
Works commenced in July to improve over 600 metres of drainage protecting adjacent residential properties along Redlynch Intake Road, and are due to be completed in December – ready for the wet season.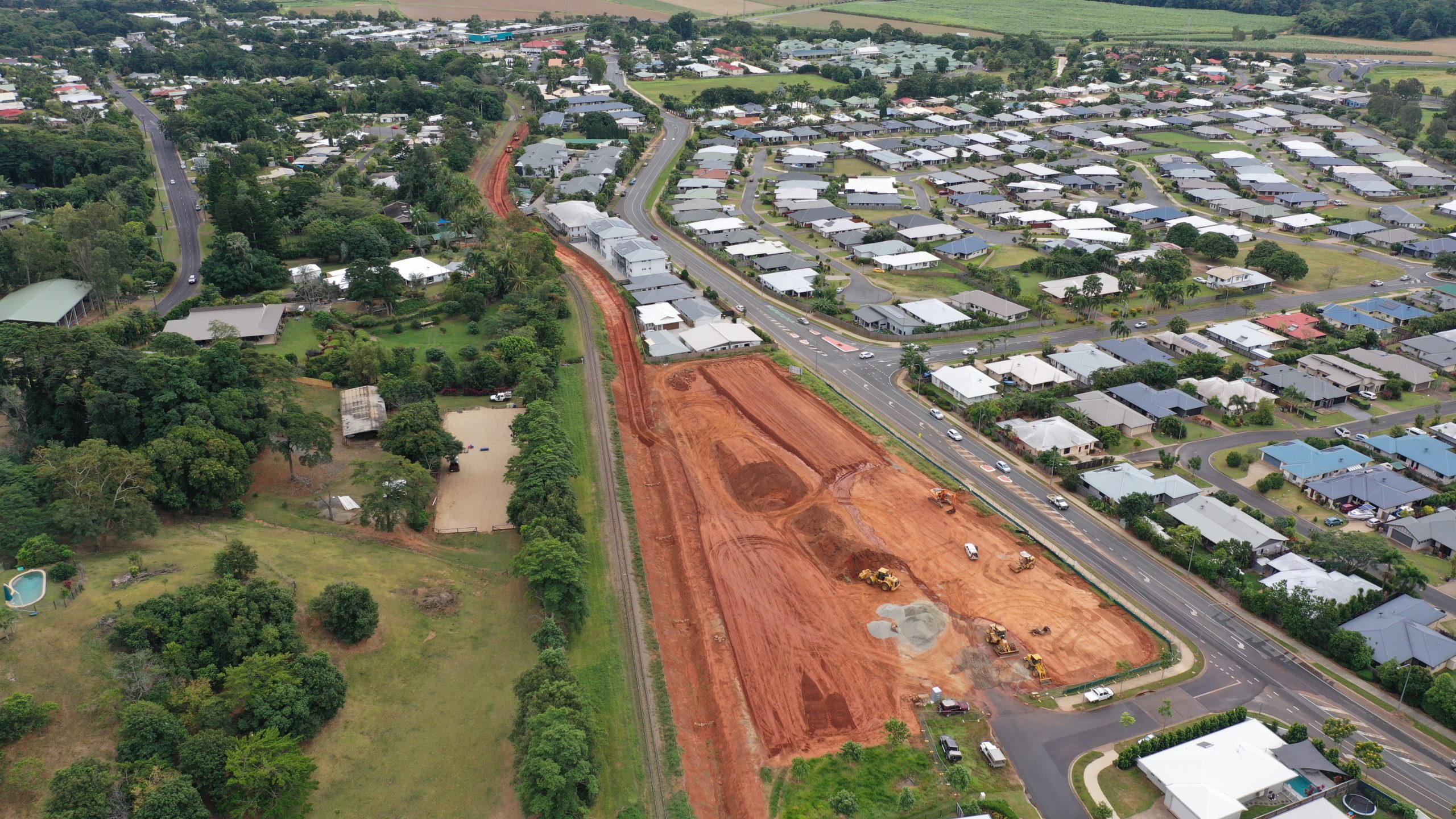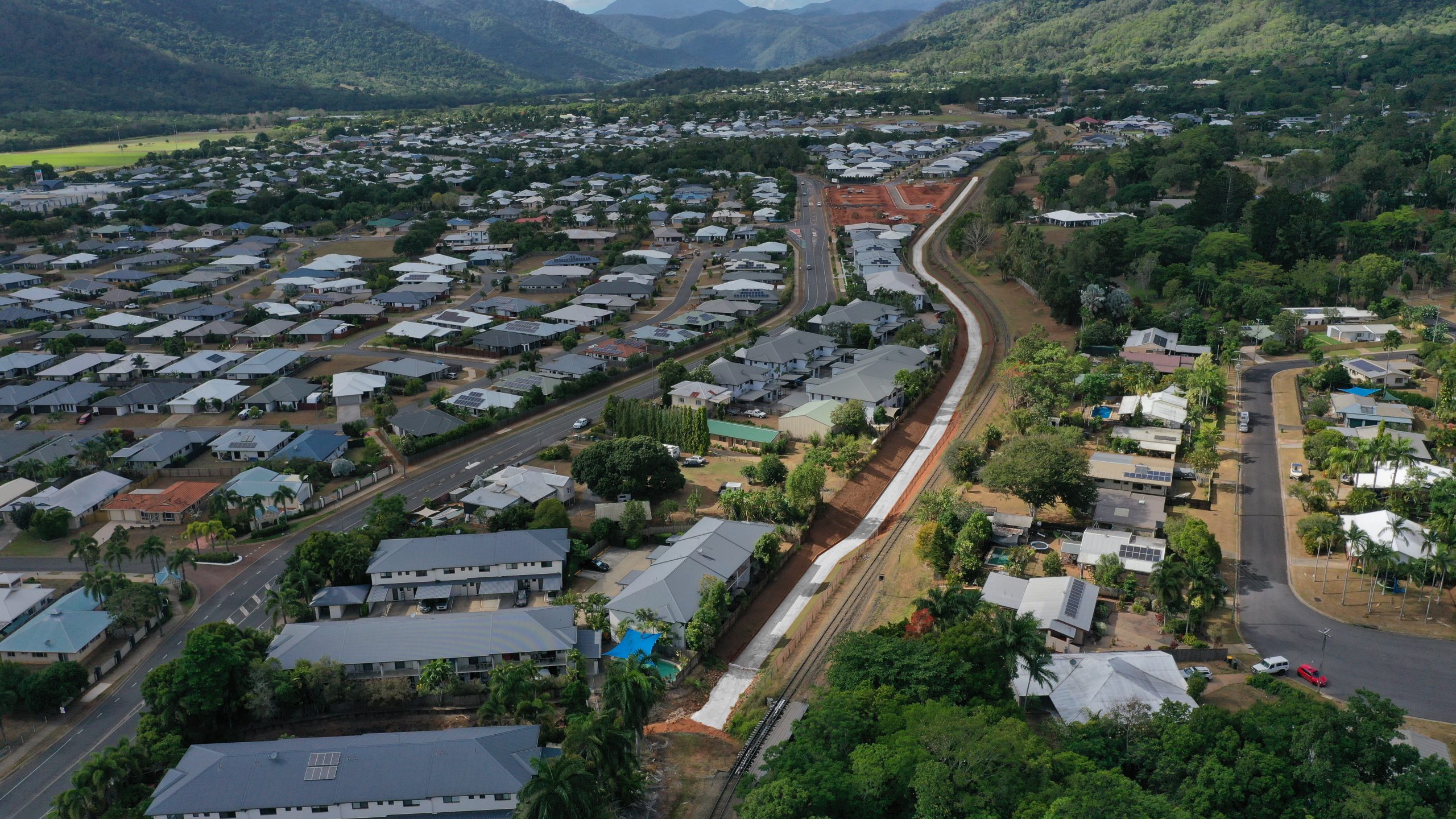 Garett Kleinschmidt, Group Sales Manager at Fortress Group said the initiative is a valuable investment for the future, protecting homes, local community and social centres.
"We are proud to be able to deliver this project that creates much needed direct employment and economic stimulus – supporting housing, community and environmental outcomes."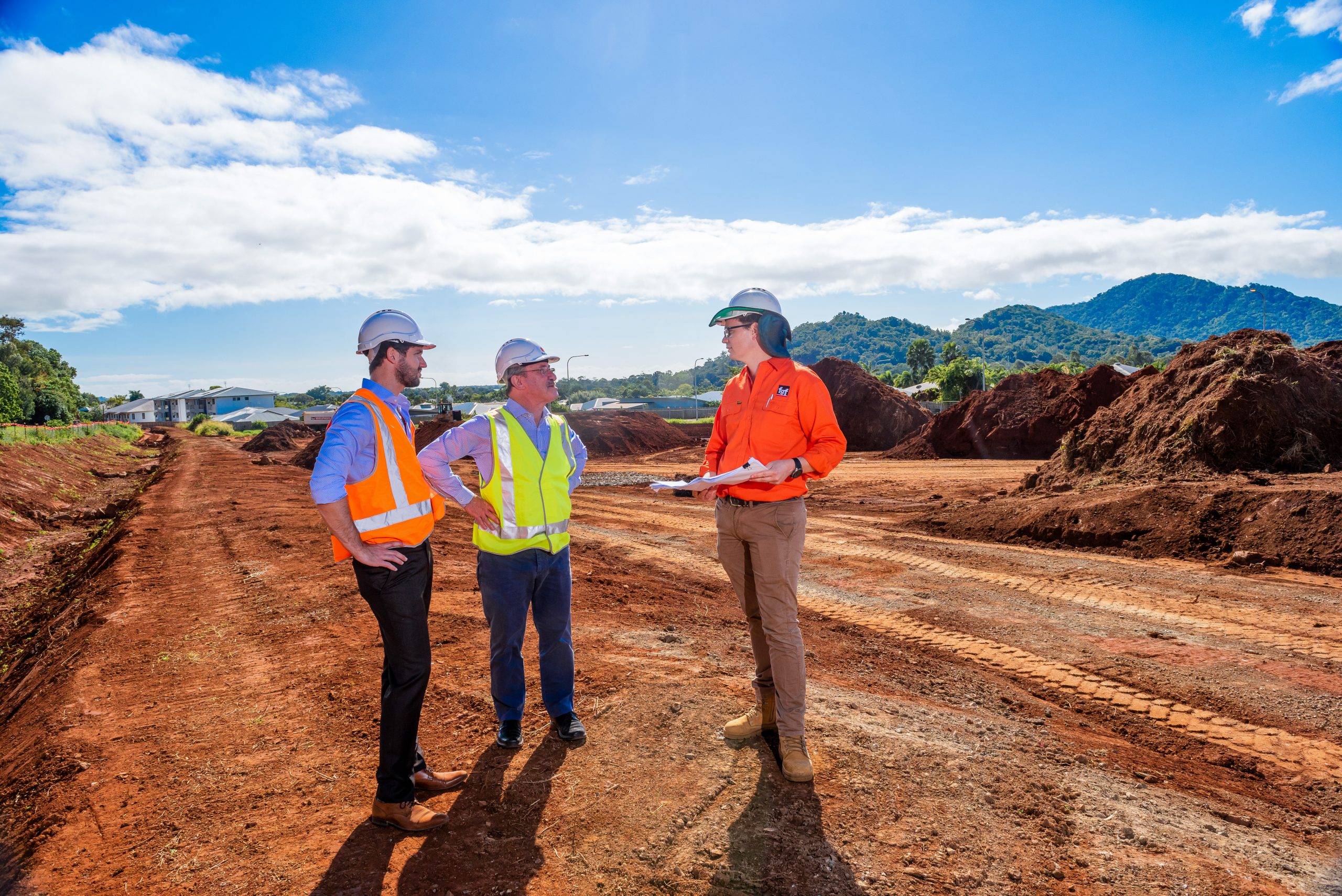 "At a time where many projects had stopped due to Coronavirus, Fortress Group decided to give the project the green light to support as many local jobs as possible as they grappled with the effects of the
global pandemic," said Mr Kleinschmidt.

"We have a strong relationship with the local government sector and businesses and work with them to deliver projects that benefit the community."

"It's these types of local projects that create local jobs and ultimately means more work for local businesses and keep the economy going."

"We are continuing to roll out a strong development plan across all our projects to keep as many locals and businesses in jobs, providing affordable housing options to the community and supporting our
local economy during these unprecedented times," said Mr Kleinschmidt.

For more information visit thepocketland.com.au or call 4051 4422.