August 31, 2017
Trends in hot suburbs change as new infrastructure breathes life and popularity brings with it amenities that increase the value of those suburbs. The latest big change in Cairns is the move in popularity from the Northern beaches to Cairns Southside.
Beach living will always be a beautiful lifestyle. However, when it comes down to brass tacks, most of us only have time to go on the weekends.  The increase in traffic to and from schools, work and the airport, and suddenly, Cairns Southside is smore convenient.
To meet the demands of Cairns locals who are more attracted to the Cairns southside, Fortress Developments has introduced a number of attractive communities for the first home buyer and upgrade buyer.
These developments will assist buyers to pursue home sites that offer reduced driving times for private schools, the airport and the beautiful esplanade. Rather than sacrificing style and surroundings, these Cairns Southside developments offer a tree change that embraces open community spaces, stunning mountainous views as well as convenience.
First Home Buyer Developments in Cairns Southside
Cherrybrook, and The Outlook are perfect developments for the first home buyer. They offer incredible value for entry level house and land packages, with homes that suit couples and growing families. Most designs feature open plan living with an emphasis on bringing the outdoors in.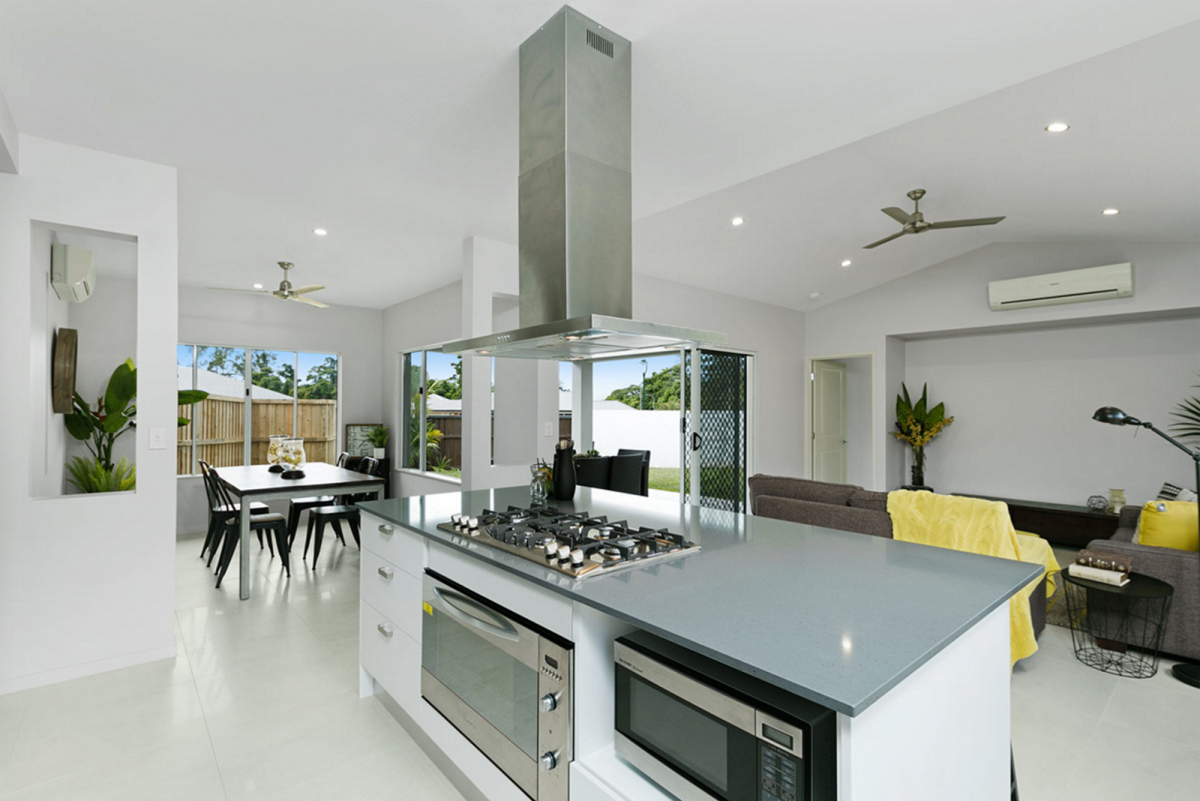 Framed against a backdrop of the magnificent mountain range of Barron Gorge National Park, Cherrybrook and The Outlook enjoy enviable picture postcard settings.
The developments feature a state of the art playground with green space for resident recreation close to home with many homesites backing onto natural bushland.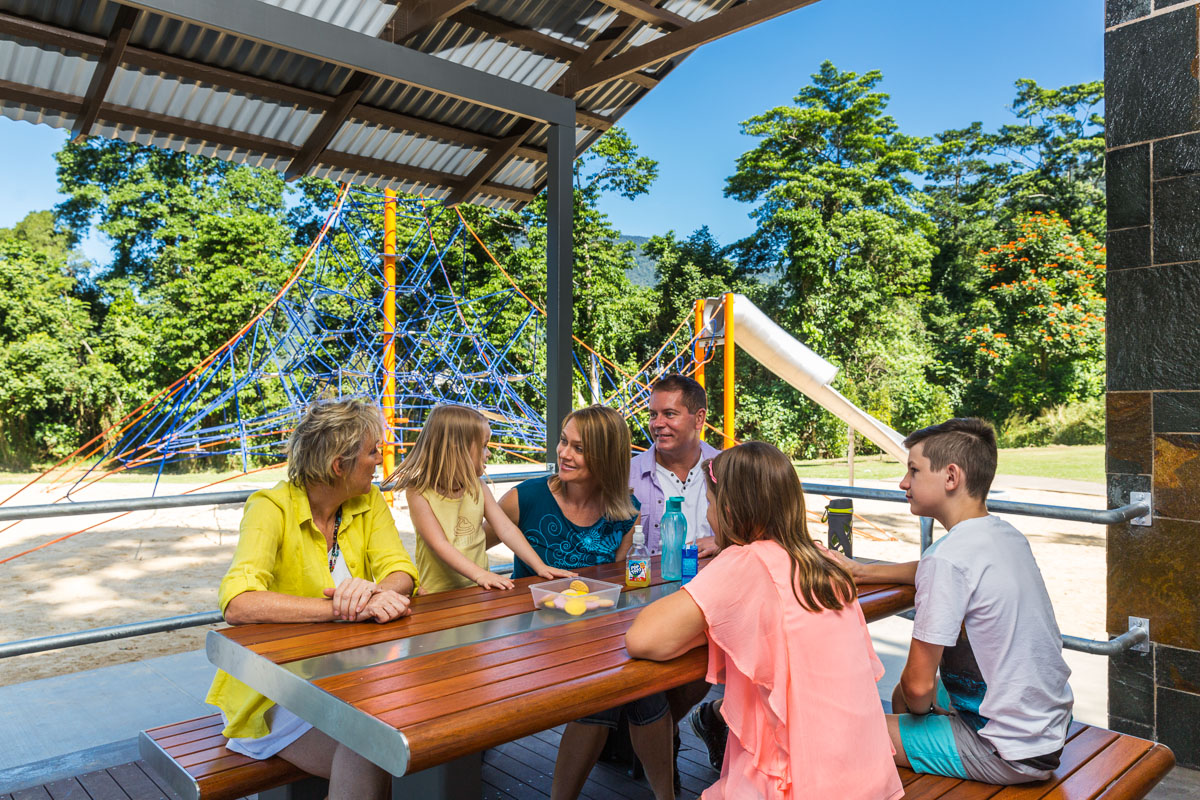 The prime location in Bentley Park is just twenty minutes from the CBD and Cairns beaches. Just nearby you have:
Mt Sheridan Plaza
St Therese's Primary School
Bentley Park College
Isabella State School
Coles Supermarket
Edmonton Leisure Centre
Upgrade Buyer Developments at Redlynch
Springbrook and Bellmere Lane developments are more suited to the upgrade buyer with larger land sites closer to the Cairns CBD.
The Cairns CBD, Esplanade and airport are only 15 minutes away with easy access beyond to the Northern Beaches. The local area has multiple options within minutes.
Redlynch Shopping Centre
Redlynch Sports Stadium
Child Care Centres
The hallmark of the communities are the elevated blocks with spectacular views featuring a unique master plan with precincts separated by natural vegetation.
Positioned at the base of the majestic mountain ranges of Barron Gorge National Park, Springbrook boasts a stunning mountain vista as its backdrop. All homesites enjoy this amazing view, with a wide choice of level homesites available for selection.
The Springbrook estate boasts a number of beautifully landscaped parklands, which provide welcome open space within walking distance for residents. The main central park boasts wide open spaces of lush green grassed areas for active play, whilst also offering a children's playground, a sheltered gazebo with seating and walking/cycle paths throughout.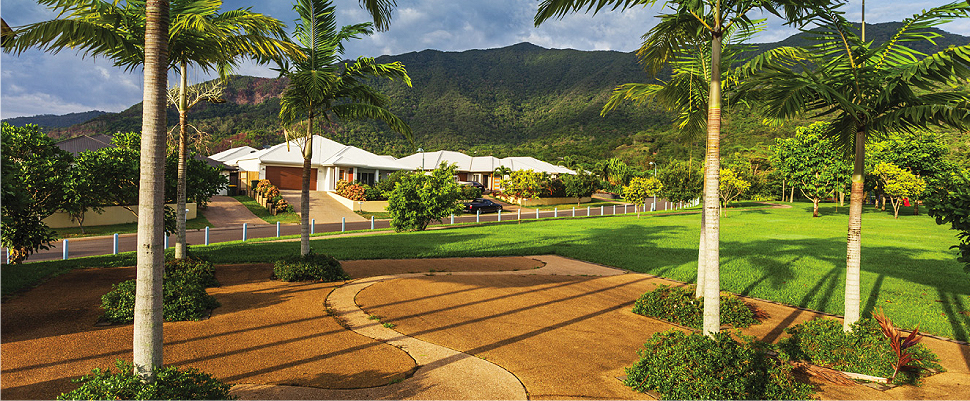 Bellmere Lane is tailored for acreage lovers who value privacy but still want the luxury of close amenities.
Summary
The quality of the open spaces, as well as your beautiful brand new home, is undeniable, but what is now becoming even more apparent to our buyers is the attraction of the Southside location. Homeowners now realise that convenience to a range of quality schools by being out of that busy Northside channel is what's proving to be the biggest lifestyle change of all.